JIF
---
Jornades Internacionals Folklòriques de Catalunya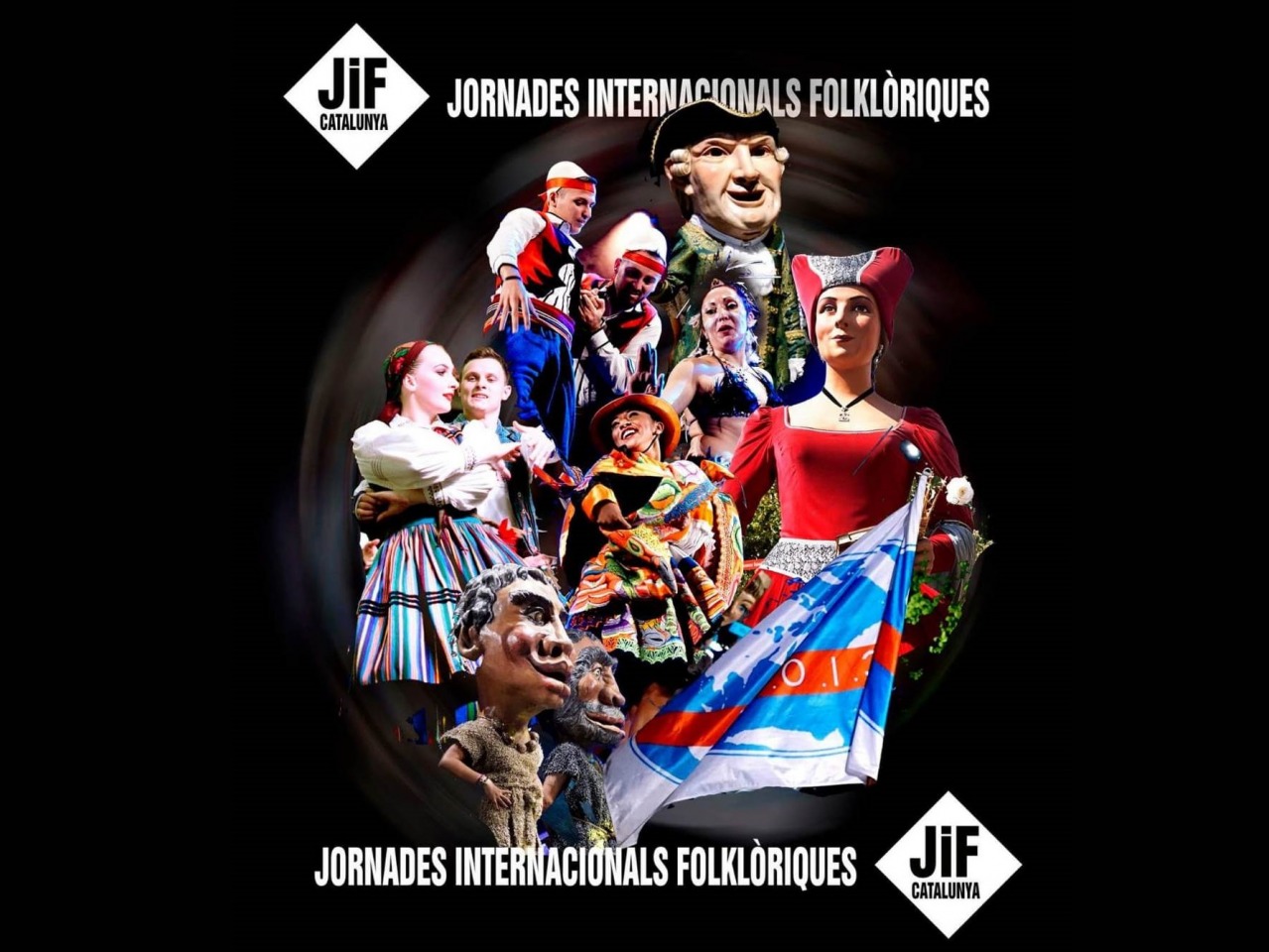 WHAT ARE THE JIF INTERNATIONAL FOLKLORE DAYS OF CATALONIA?
This folk festival was launched in 1972 in Barcelona with the Esbart Lluís Millet, originally named, JIF International Folklore Days (Jornades Internacionals Folklòriques (JIF), under the slogan; "The dances of the people, for the people." Folk dance groups from all over performed at this inaugural event.
Although the idea was clear and reflected in the slogan, the initial reality was limited to the realization of a folk dance festival held always in Barcelona. Oftentimes, the groups coming from afar, did not find the adequate compensation to justify their displacement.
Thus, in 1979, an extension of JIF was born and became known as JIF-Catalunya, signifying that its field of action covered the entire Catalan territory. Groups now perform in several Catalan towns and at a larger and broader scale. The festival has steadily grown, from 13 towns in the first year, in number and in territories participating. As JIF-Catalunya traveled through the provinces of Catalonia, many towns hosted other parallel activities of popular culture, as well as, meetings between directors and members of cultural groups, "Master classes" taught by group directors, dance workshops and more. These were organized by town councils or associations amongst themselves, creating a very interesting climate for cultural exchange.
Throughout the 47 festivals of JIF Catalunya, more than 250 groups from 80 countries and seven autonomous communities have participated. The chosen forum for the different performances are diverse, ranging from public squares, to municipal pavilions, to theaters, to universities, or a combination of forums.
Groups which are invited to participate at the JIF International Folklore Days, travel with the desire to make Catalan culture, music and folklore known to the inhabitants of the cities / towns where they perform. They welcome the possibility for local groups to schedule joint performances, and often will extend an offer for future cultural exchanges.
The slogan announced by JIF in 1972; "The dances of the people, for the people", is still a valid ADIFOLK ideology, although it has expanded over time:
JIF International Folklore Days creates a forum for cultural fusion and promotes the bonding of people from varied locations in the world..
Follow all the news every day at: